Some of my favorite elements of the big day...


The giant size pixie stick wands. I posted the tutorial but here's some helpful hints.
1. get heavy duty paper, what I purchased was silver origami paper and it was as if you had glued aluminum foil onto copy paper, too thin. Melissa came over and cut these all out and then we used white glue to stick them together and to the pixie stick. You'll need LOTS of heavy books to weigh them down!
Angie and Jeremy came over and helped me tie ALL the curling ribbon onto the wands. Aren't they the cutest!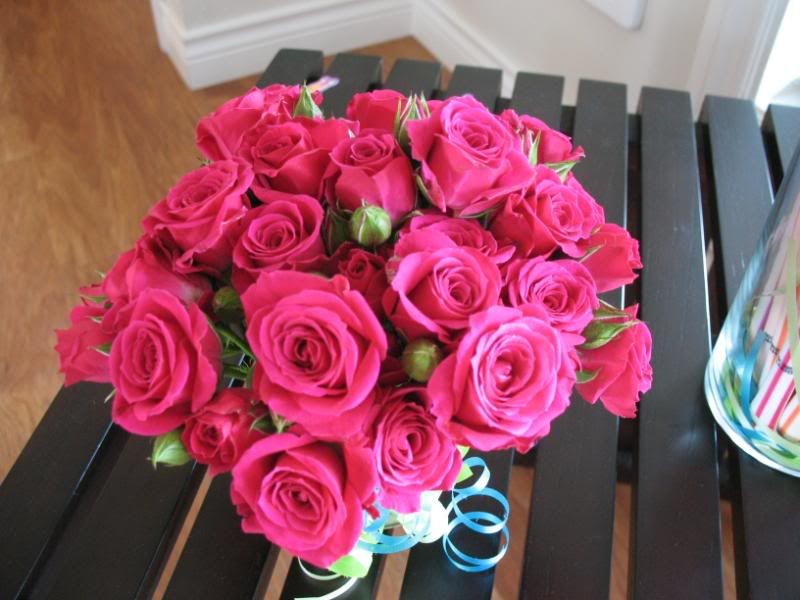 I ran into a hot deal at safeway on the roses. I love flowers.


always have a pen handy for kids to write their names on their cups (and adults too!)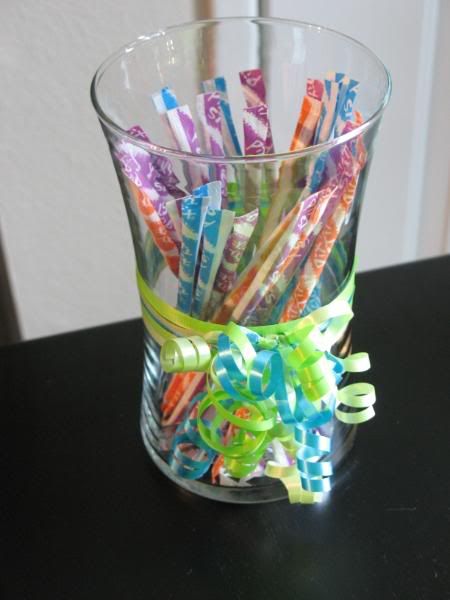 pixie sticks in the vase for the adult sugar hounds
pixie stick bundles for all the kiddos
Fairy fluff punch (raspberry sherbet & sprite) YUMMY!!!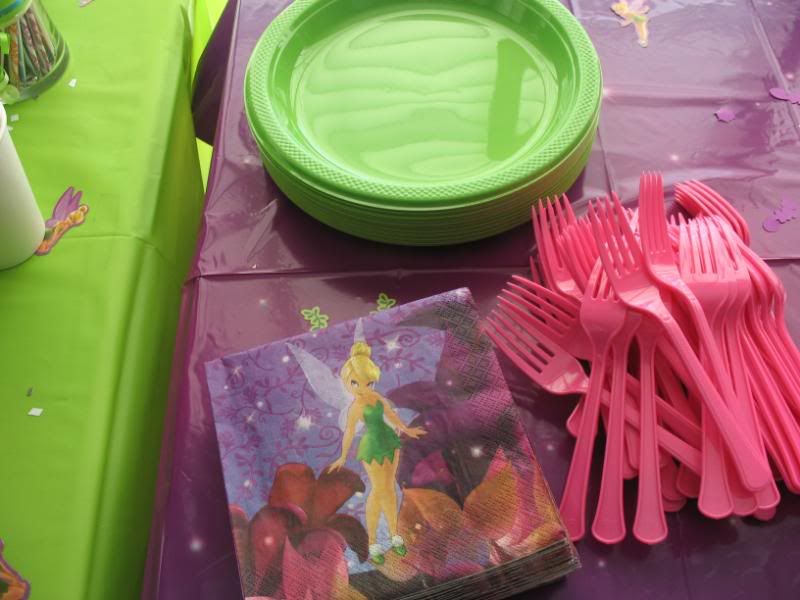 the cute cutlery!